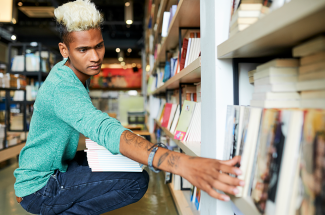 Johns Hopkins University Press
Wesleyan University Press
University of Alberta Press
University of New Orleans Press
The Modern Language Association
Indiana University Press
Mount Sinai Health System
Central European University Press
Northeastern University Press
Family Development Press
Bulk & Special Sales Requests
Contact Rachel Miller, Sales Manager
Mailing Address
Johns Hopkins University Press 
2715 North Charles Street 
Baltimore, MD 21218-4363
U.S. & Canada Sales Representation
International Sales Representation for Hopkins Press
Distribution Partners
United States
HFS/Hopkins Fulfillment Services 
2715 North Charles Street 
Baltimore, MD 21218-4363 
Phone: 800 537 5487 or 410 516 6965
Fax: 410 516 6998
hfscustserv@jh.edu
Canada
University of Toronto Press - Distribution Division
5201 Dufferin Street
Toronto, ON
M3H 5T8
Tel: (416) 667-7791. Fax: 1-800-221-9985
Toll Free: 1-800-565-9523
Fax: 416-667-7832
Email: utpbooks@utpress.utoronto.ca   
Website: utpdistribution.com  
UK, Continental Europe, Africa, the Middle East, and South Asia
John Wiley & Sons Ltd 
Distribution Centre 
1 Oldlands Way 
Bognor Regis 
West Sussex, PO22 9SA 
Phone (UK): 01243 843291  
Phone (Overseas): +44 0 1243 843294  
Fax: +44 0 1243 843296 
cs-books@wiley.co.uk
Delivery will be arranged by John Wiley & Sons Ltd on your behalf via Wiley Distribution Services Ltd.
Australia, New Zealand, Fiji, and Papua New Guinea
Woodslane Pty Ltd       
10 Apollo St        
Warriewood NSW 2102
email: info@woodslane.com.au
web: www.woodslane.com.au
Phone: 61-2-8445-2300
South & Central America
Research Periodicals & Book Services
Fernando de la Oliva
email: Rpbs@rpbs.com
web: www.rpbs.com
Japan
MHM Limited 
1-1-13-4F Kanda Jimbocho 
Chiyoda-ku 
Tokyo 101-0051, Japan 
Tel: 03-3518-9181 
Fax: 03-3518-9523 
sales@mhmlimited.co.jp
All Other Countries
Contact Hopkins Press - Davida Breier, Co-Director of Marketing and Sales
Mailing Address
The Johns Hopkins University Press 
2715 North Charles Street 
Baltimore, MD 21218-4363
Can't find what you're looking for?  See the below for common requests and their web pages. 
---
If you are an Author in need of assistance or need help with ordering issues please visit the HFS (Hopkins Fulfillment Services) website. 
If you have questions regarding orders, questions, or concerns about our Journals, please visit our Journals customer service page.