Information For
Journal Editors
We understand and appreciate a journal editor's critical role in the curation and global dissemination of research and knowledge.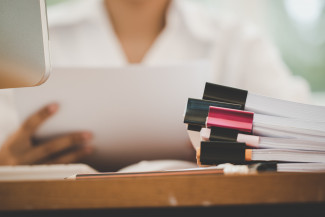 Knowledge and ideas don't just spread among people and communities by osmosis. They are transmitted by material means; and those means, whether they are pieces of paper or printing shops or scribes or bits of code, leave their traces in that knowledge, on those ideas. Documenting and recovering those traces, and the people and institutions behind them, reminds us that history and literature and everything conveyed by the written word and printed image are the products not just of famous names but of our forgotten, often marginalized predecessors. 
Greg Barnhisel, Editor
Book History
I have edited a Johns Hopkins University Press journal for over 25 years. Such loyalty is inspired by the generous responsiveness of the leadership as well as the creativity and commitment of individual staff members. Just recently JHUP collaborated with us towards a complete revamping of our journal's, and associated society's, website. Their enthusiasm during this round was greater than when we started in 1994!
John Z. Sadler, Editor-In- Chief
Philosophy, Psychiatry, & Psychology
Serving the ideas of moment by shaping their content, by crystallizing their form, is the means by which we participate in the larger conversation. Our authors teach us; our audience ennobles us.
Nathan Grant, Editor
African American Review
We moved to JHUP two years ago and are still congratulating ourselves on having made this decision. The transition was very smooth and the journal's layout and style did not have to be changed. I appreciate in particular the stability of JHUP's staff structure, with one, very responsive editor assigned to our journal, without the intercession of an unwieldy automated "article management system." Hence communication between press and journal is very swift, direct, and personal, making my job as journal editor much easier. Another significant benefit of our move was the journal's inclusion in Project Muse, which enhanced its visibility and impact, and has led to a significant increase in manuscript submissions.
Philip Clart, Editor
Journal of Chinese Religions
Hopkins Press Journals on the Blog