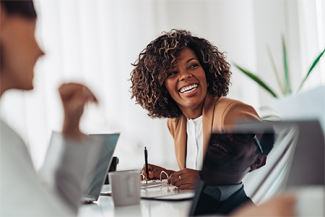 We envision a future where knowledge enriches the lives of every person. 
Our expansive vision - that every person's life be strengthened by knowledge - energizes us every day. Whether you join Hopkins Press in our books or journals publishing program, Project MUSE (the massive online database of humanities and social sciences scholarship from hundreds of publishers), or Hopkins Fulfillment Services, you will contribute to this vision in important ways. You might be involved in selecting and developing innovative ideas, research, and scholarship; providing global access to the work of our authors and publishing partners; creating groundbreaking technologies to enhance discovery and learning; or connecting people to the most trusted knowledge from global researchers, scholars, and educators. Opportunities at Hopkins Press abound for you to build your own knowledge and skills in the world of publishing and distribution, all while contributing to the betterment of society.  

Culture
Through numerous staff-directed working groups, we have charted and continue to implement actions to create and sustain the culture and working environment that sets us up for individual, team, and organizational success. We are striving for a culture that values and promotes learning, caring, and job fulfillment while exemplifying aspects of purpose, safety, and order. Our culture work is guided by the work of Boris Groysberg, Jeremiah Lee, Jesse Price, and J. Yo-Jud Cheng.  

Dignity
We are committed to honoring every person's inherent dignity as human beings and making that a foundational principle of our organization's culture. We strive to connect to our own dignity, the dignity of others, and the dignity of something greater than ourselves. Our dignity principles are based on Leading with Dignity by Dr. Donna Hicks. 

Diversity, Equity, Inclusion & Access
We have myriad opportunities to dismantle barriers to diversity, equity, inclusion, and access across our publishing and distribution organization. We are dedicated to building antiracism and inclusion into our culture, adopting inclusive and equitable hiring practices, building our content plans around underrepresented voices, and creating a working environment that enables our people and organization to flourish. 
Envision Your Role at Hopkins Press. Make an Impact on People's Lives.
Dr. Lisa Cooper explains how we all can work together to eliminate the avoidable injustices that plague our health care system and society. Hopkin Press, in collaboration with Johns Hopkins' Office of Research, made her book open access so that people around the world can read her invaluable research and guidance. 
Dr. Lisa Cooper
Hopkins Press author of 'Why Are Health Disparities Everyone's Problem?'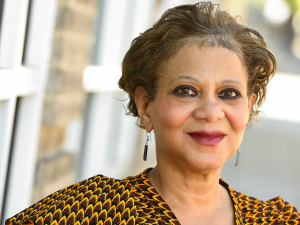 Dr. Peter Hotez works tirelessly to ensure the lessons learned from our current and prior pandemics help usher in a safer, healthier future. Often seen on CNN, we help Dr. Hotez reach policymakers and other readers around the world who can benefit from his insights and implement his recommendations.  
Dr. Peter Hotez
Hopkins Press author of 'Preventing the Next Pandemic'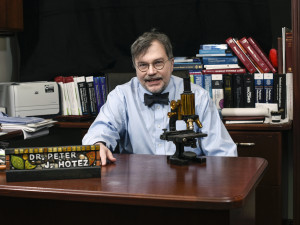 Serving the ideas of moment by shaping their content, by crystallizing their form, is the means by which we participate in the larger conversation. Our authors teach us; our audience ennobles us.
Nathan Grant
Editor, African American Review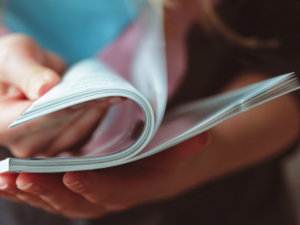 Since 1981, Dr. Peter Rabins and Nancy Mace have entrusted Hopkins Press with providing millions of people across the globe with their evidence-based advice so they can take exceptional care of their loved ones with Alzheimer's and other dementias.  
Dr. Peter Rabins
Hopkins Press co-author of 'The 36-Hour Day'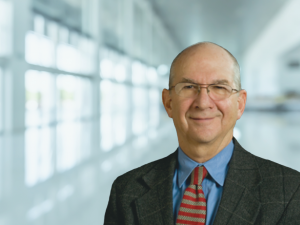 Literature gives young people a way to find meaning, process emotion, soothe themselves, and rally in their own space, pace, and time; to broaden their horizons even as physical boundaries contract.  The need for that remains paramount.
Deborah Stevenson
Editor, Bulletin of the Center of Children's Books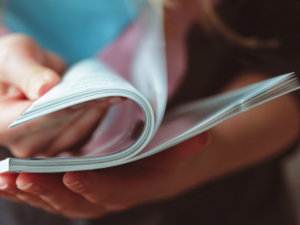 Our field of study came to be as a result of a struggle against injustice and inequality.  But we are not its finished product.  We are, instead, part of a continuing process of advocacy, meaningful service, and social transformation.  Our intellectual work is, therefore, synonymous with our activist work.  We cannot be one without the other.
Rick Bonus
Editor, Journal of Asian American Studies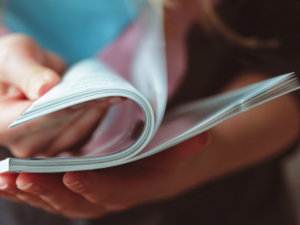 Equity scientist and activist Dr. Lawrence T. Brown shows how segregation spread its wings through Baltimore and enforced inequality. He offers a clear five-step plan for activists, nonprofits, and public officials to achieve racial equity. With his Hopkins-published book as a foundation for public lectures, Dr. Brown has addressed groups throughout Baltimore and other cities who are ready to turn his plans into action.  
Dr. Lawrence T. Brown
Hopkins Press author of 'The Black Butterfly'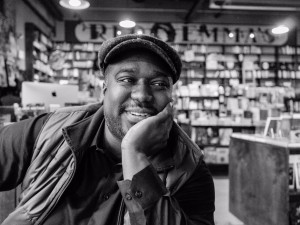 We will continue our efforts to include previously unheard voices in our journal by actively soliciting articles and guest editorials from underrepresented groups and encouraging and publishing new, rigorous scholarship on diversity, equity, inclusion, and accessibility in libraries and the academy.
Marianne P. Ryan
Editor, portal: Libraries and the Academy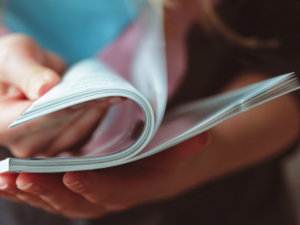 Hopkins Press is the official U.S. publisher of The Complete Prose of T.S. Eliot: The Critical Edition. The Wall Street Journal says "This magnificent set of books, published at considerable expense and with great care, is a tribute to an important poet and a powerful critic who exerted a genuine influence on the culture of his day." Edited by noted Eliot scholars under the guidance of Professor Ronald Schuchard, this resource is invaluable to those studying the life and impact of this great poet.  
Dr. Ronald Schuchard
Hopkins Press Editor of 'The Complete Prose of T.S. Eliot: The Critical Edition'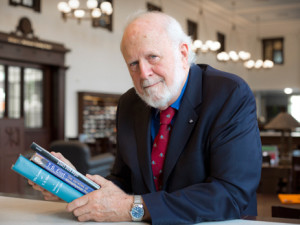 The question of what we cannot know is not only important in its own right but has also taken on additional importance in light of the rise of misinformation and "alternative facts." A better understanding of whether or not something can possibly be known has the capacity to shape inquiry, scholarly research, and public education.
Arien Mack
Editor, Social Research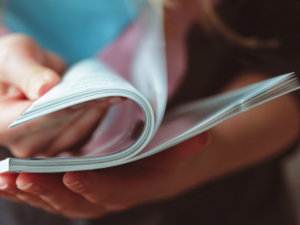 Hopkins Press's publishing partnership with The Wildlife Society means that wildlife professionals have ready access to the best peer-reviewed research and practical guidance on topics that range from management, conservation, and ecology to attracting more women to wildlife science. These resources ensure that wildlife professionals have the tools to effectively manage the delicate balance of wildlife and humans sharing the Earth.  
The Wildlife Society
Hopkins Press Publishing Partner
In Demographics and the Demand for Higher Education, economist Nathan D. Grawe lays out the future for higher education based on his careful analysis of demographic data. Dr. Grawe and Hopkins Press collaborated on arranging scores of events that put him in front of thousands of higher education professionals so they can apply Dr. Grawe's insights to their own college or university.   
Nathan D. Grawe
Hopkins Press author of 'Demographics and the Demand for Higher Education'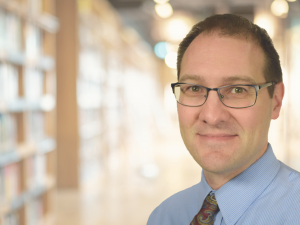 BENEFITS & WORK-LIFE
We recognize that Hopkins Press can fulfill its mission only through the efforts, ideas, talents, and skills of our staff at all levels. The comprehensive benefits and work-life packages that we offer through our parent university complement our quest to enable our staff to flourish and are designed to support the health and well-being of our employees and their families.  
Health Care & Life Insurance
We have extensive medical and prescription drug, dental, and vision coverage and, in addition, offer FSA and HSA plans, life and dependent life insurance, disability coverage, and more. Domestic partners of faculty and staff are extended the same benefits and privileges offered to spouses and their dependent children.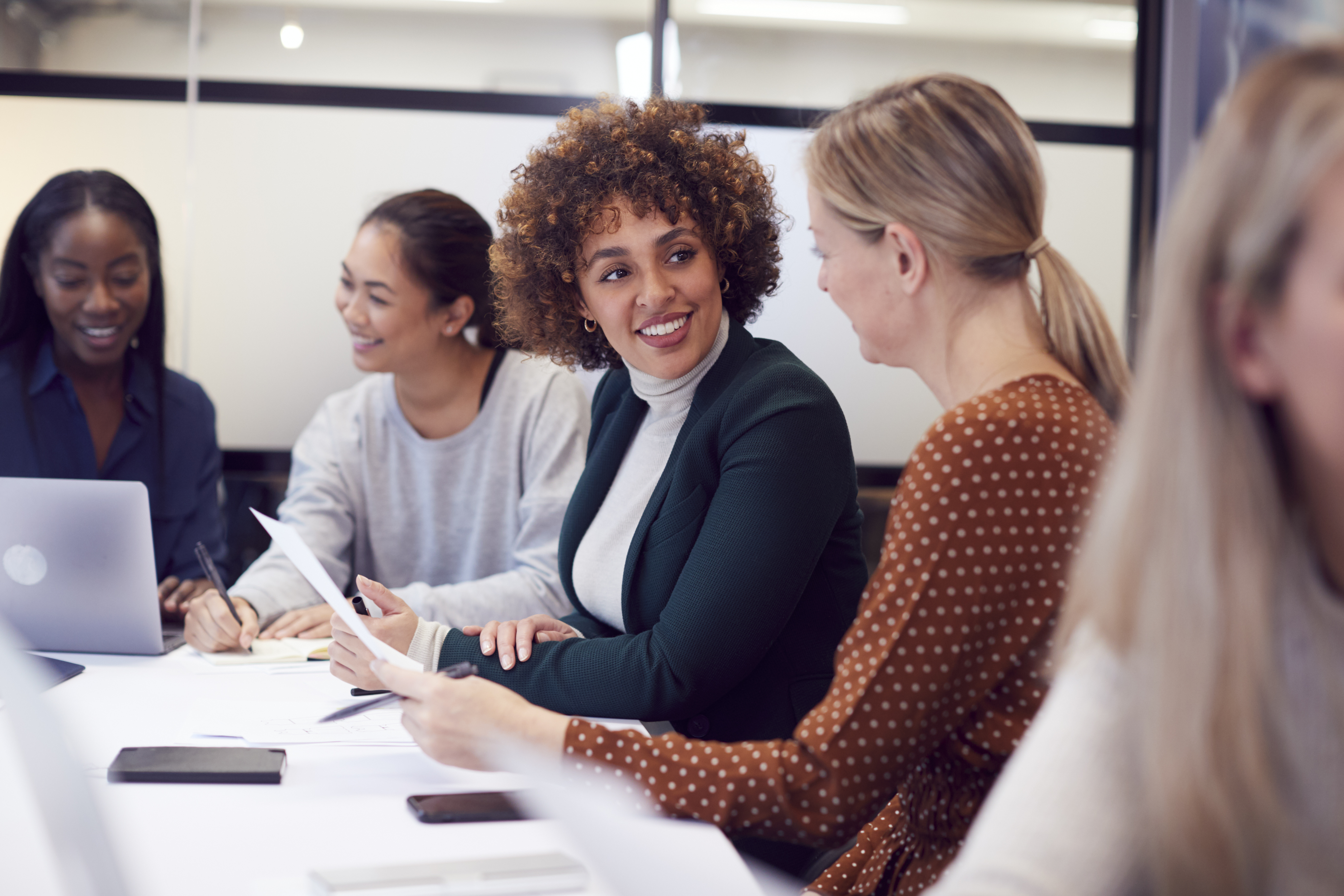 Paid Leave & Family Leave for New Parents
At Hopkins, you'll enjoy generous time off in the form of paid vacation, sick days, and university holidays. In addition, you can take advantage of six weeks of fully paid birth recovery leave following childbirth. Our parental leave program also allows up to four weeks of fully paid leave for any parent following the birth of a child or adoption of a child under the age of 12.
 
Retirement Savings & Planning
Our retirement plans reward you for your contributions and help you build toward future financial security. You can also learn more about planning for retirement through seminars and conferences held at the university.
Workplace Flexibility & Work From Home Options
We recognize the benefits and importance of balancing your work and your life. Hopkins Press offers flexible work arrangements and hybrid/remote work opportunities for most positions.
Tuition Assistance
Whether looking to further your own education or support the education of a family member, eligible staff have access to a broad range of programs to financially support multiple education opportunities.  
Learn & Grow
There is a vast array of opportunities for professional growth both at Hopkins Press and through the university, including diversity and inclusion training, leadership development, and career management. 
The Extras
The Johns Hopkins Live Near Your Work program offers grants of up to $17,000 toward a down payment and closing costs associated with buying a house in designated city neighborhoods. 
You have access to low-cost memberships to JHU fitness centers and free wellness programs and resources.
There is free access to events throughout the JHU community, including live and online music performances, lectures and symposia, distinguished speaker series, arts, and cultural events, and much, much more.  
---
To learn more about JHU Benefits and Work-Life