Getting Under Our Skin: The Cultural and Social History of Vermin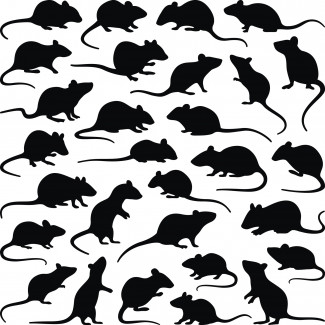 By Lisa T. Sarasohn
Let's be perfectly clear: I despise bugs, even the supposedly socially useful ones, like bees or spiders. And I particularly don't like the nefarious ones that I feature in my book, Getting Under Our Skin: The Cultural and Social History of Vermin. I think that even the most fervent ecologist would be happy to see bedbugs, fleas, and lice disappear off the face of the earth and especially off our bodies.
So, perhaps the most pertinent question is why I decided to write a historical account about how these creatures have impacted society in Britain and America. For me, the discussion of vermin is largely metaphorical rather than medical. Vermin are a prism through which we look at other people, generally downward. In the seventeenth century, after centuries of tolerating lice and fleas on their bodies as part of life, members of the upper classes suddenly wanted to rid themselves of them. I wanted to know why.
The answer has to do with cleanliness becoming a mark of distinction – and dirtiness a sign of degradation and repulsiveness. As capitalism and urbanization increased, the newly-risen needed a sign that they were better than "the others," such as the poor, shopkeepers, vagabonds, servants, the Irish, and beggars. "Able-bodied" beggars, thought to be shirkers and thieves, were considered parasites who lived off their betters, like the bugs with whom they were closely associated.
By the eighteenth century, the new bug-mindedness prompted the designation of an entirely novel insect menace: the bedbug. Although these disrupters of sleep undoubtedly had been around for a long time, they were now given a new identity. Those who could afford an intricately carved bedstead found they were sharing their proud possession with uninvited guests. Dreams of superiority crumbled before the onslaught of the tiny beasts (the bedbug is only a 1/4 inch in dimension before eating; don't ask how large it is afterward). Fortunately, entrepreneurs arose to seize the new opportunities. The first professional pest exterminator, John Southall, set up shop in 1730. He promised to rid one's hearth and home of bedbugs with his non pareil liquor, which he claimed to have learned about from an ex-slave in Jamaica.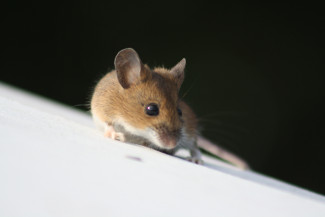 George Washington could have used his services. As a teenager he copied down a key stricture from an etiquette book: "Kill no Vermin as Fleas, lice, ticks, etc. in the sight of others." By that time, travel writers were reporting that Native American chiefs ate the lice that their wives picked off their bodies. This theme continued after Europeans started to colonize Africa and Asia – supposedly the Hottentots, the name given South African tribes, ate their lice with a great deal of relish.
Seeing others as verminous culminated in the twentieth century when Nazis viewed Jews as lice and equipped the gas chambers with Zyklon B, a lice- and human-killing insecticide. In my research for this book, I repeatedly found vermin used to justify classism, xenophobia, racism, and anti-Semitism – a pattern that endures. As the Brexit dispute showed, Western Europeans view Eastern Europeans as a kind of vermin. Some Americans believe that the current bedbug onslaught owes its origin to global travel. Immigrants are blamed for introducing lice into clean planes and buses. Dwellers in gentrifying neighborhoods think the rats who refuse to leave their neighborhoods are holdovers from the rat-like people they have displaced.
Vermin creep through the ages and people are caught up in their leavings, with some labelled unendurable parasites to be vanquished and destroyed. My book reinforces the understanding that words have meanings beyond the literal. We need to be very careful of the metaphors we use, or they can come and bite us in painful ways – and places.
Order Getting Under Our Skin: The Cultural and Social History of Vermin at the following link: https://jhupbooks.press.jhu.edu/title/getting-under-our-skin
Lisa T. Sarasohn
is professor emerita of history at Oregon State University. She is the author of Getting Under Our Skin: The Cultural and Social History of Vermin, Gassendi's Ethics: Freedom in a Mechanistic Universe, and The Natural Philosophy of Margaret Cavendish: Reason and Fancy during the Scientific Revolution.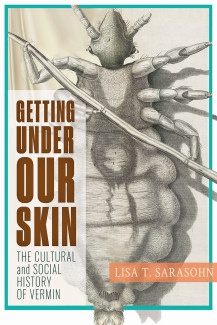 Login to View & Leave Comments
Login to View & Leave Comments