"Here We Go Again": Censoring Public and School Libraries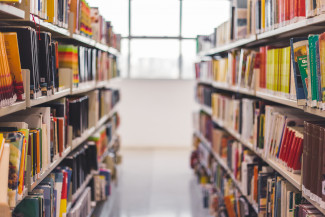 By Wayne Wiegand

In 1958, shortly after the Alabama Public Library Service Division acquired copies of a popular children's book titled The Rabbits' Wedding for statewide distribution through its bookmobiles, state lawmaker E. O. Eddins loudly objected.  One of the rabbits depicted on the cover was black and the other white, Eddins observed.  To him, that was a sure sign the book advocated interracial marriage.  "This book and many others," he argued, "should be taken off the shelves and burned."
In 1961 the Atlanta Constitution reported that a Georgia county school superintendent removed four books from school libraries not because they were "subversive," but because they were "objectionable."  The titles included Richard Wright's Black Boy, the story of a Black boy growing up in Mississippi, and Oliver LaFarge's 1930 Pulitzer Prize-winning Laughing Boy about a Navaho couple's conflicts with the white establishment.  The superintendent wanted to know how "those books got there in the first place," since they were on no approved state list.
In 1985, school officials in Racine, Wisconsin, routinely rejected titles like Kurt Vonnegut's Slaughterhouse Five, William Blatty's The Exorcist, and Judy Blume's Forever.  The Wisconsin Library Association (WLA) censured the district for these censorious practices but to no effect.  It was "much ado about nothing," the superintendent said, as he continued rejecting titles to which he and other school officials objected.
Now comes Texas lawmaker Matt Krause, who has demanded that the state's school district libraries identify whether they own 850 specific books, many of which address issues of race and sexuality.  Among them are Ibram X. Kendi's How to Be an Antiracist and Rob Sanders's Pride: The Story of Harvey Milk and the Rainbow Flag.  Krause's initiative fits a pattern of current attacks on critical race theory, in which opponents argue that school systems and their libraries across the country are trying to "indoctrinate' children.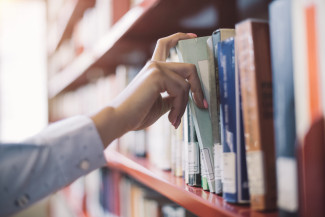 As a library historian, I can only say:  "Here we go again."  These kinds of efforts are a common thread throughout the history of the American public and public school libraries.  They are not sparked by desires to prevent "indoctrination," but instead to perpetuate it by carefully controlling the information materials to which children are exposed in public schools and libraries.
Unfortunately, however, members of the nation's public and school library communities are poorly equipped to combat these censorious efforts.  Although the American Library Association can attack them as violations of its "Library Bill of Rights" and "Freedom to Read" statements, transgressions carry about as many consequences as Racine school officials suffered when censured by the WLA in 1985.
Librarians on the firing line will get some help from guidelines addressing efforts to remove books that were previously approved by public libraries and local school boards.  But at this very moment, many local public and school librarians across the nation are weighing whether or not they will challenge the censors.  A few are closeted LGBTQ+ people working in homophobic environments; some are single mothers with dependent children. Others are actually sympathetic to the ideas peddled by the current crop of censors.
If history is any teacher, the most effective way to combat people like Krause comes from citizens who object at the local level.  For example, at a 1995 Claremont County (OH) Public Library meeting attended by 150 people to discuss The Advocate—a gay periodical that drew petitions signed by 4,000 citizens wanting it banned—Andrea Blankenmeyer walked slowly to the podium.  Knowing all eyes were upon her, she choked with emotion:  "I'm 19 years old and I'm gay.  I only wish I had access to a magazine like The Advocate when I was younger.  It would have made my life a lot easier."  Ultimately, the library decided to leave The Advocate on the open shelf.
History shows resistance to censorship is most effective when it's locally generated.  We need more local citizens like Andrea Blankenmeyer who are willing to take on censors like Matt Krause and his ilk. 
Wayne A. Wiegand
is F. William Summers Emeritus Professor of Library and Information Studies at Florida State University, and author of Part of Our Lives:  A People's History of the American Public Library (2015) and the recently released American Public School Librarianship:  A History (2021). Anecdotes and quotes cited here are taken from those books.  He currently lives in Walnut Creek, California.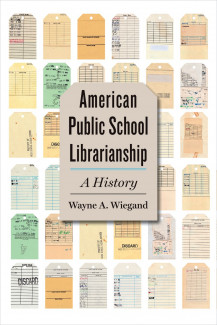 Login to View & Leave Comments
Login to View & Leave Comments