Hopkins Press Staff Members Receive JHU Diversity Award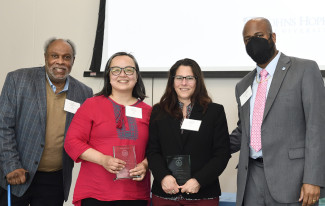 Johns Hopkins University Press is honored to announce that staff members Diem Bloom and Davida Breier have received a 2023 Diversity Recognition Award from the Johns Hopkins University's Diversity Leadership Council (DLC). This award acknowledges outstanding accomplishments of Johns Hopkins faculty, staff, and students whose demonstrable efforts advance and celebrate diversity and inclusion at Hopkins. 
Publishing internships have been historically unpaid, which excludes many people from accessing these opportunities. Hiring, in turn, is often limited to specific educational backgrounds and internship experiences that excludes some of the talent pool from participating. Recognizing the intersectional issues and drawing on their own experiences as first-generation and limited-income (FLI) students who were never able to intern, Bloom, Director of Publishing Operations (Books division), and Breier, Director of Hopkins Fulfillment Services (HFS) and Co-Director of Marketing and Sales (Books division), developed a new, paid publishing internship program as part of the Press's strategic Diversity, Equity, Inclusion, and Access (DEIA) initiative. 
"Diem and Davida, with their deep interest and demonstrated commitment to Diversity, Equity, Inclusion, and Access, have led the entire Press in infusing DEIA into our work and into all of our interactions through this internship program and through their everyday practices," said Hopkins Press Executive Director Barbara Kline Pope. "We are proud of them for being recognized for these efforts." 
The internship program launched mid-pandemic in 2021 with a first cohort of JHU undergraduate and graduate students, the majority of whom were first-generation or limited-income. Interns spent the academic year learning about all aspects of publishing across the Press's divisions—Books, Journals, HFS, and Project MUSE. The internship culminated in a final project in which interns curated a collection of books and journal articles that highlighted their own perspective on DEIA.
The program was repeated during the 2022–2023 academic year and will continue in 2023–2024.
"Through the internship program, Diem and Davida aimed to attract diverse talent to publishing and bring about change within Hopkins Press by inviting staff to learn alongside the interns and develop professionally through their contributions to the program," said Julia Lynton-Brown, Director of People, Culture, and Equity at Hopkins Press. "They helped foster an encouraging workplace culture where our interns felt supported, heard, and included."
"Participating in the internship at Hopkins Press has been one of the most fulfilling experiences of my freshman year of college," said Leyra Espino-Nardi, an undergraduate student in the Johns Hopkins Krieger School of Arts and Sciences who completed the Hopkins Press internship in 2021–2022. "I greatly appreciated the opportunities for flexible work, as well as the chance to work with amazing professionals and leaders."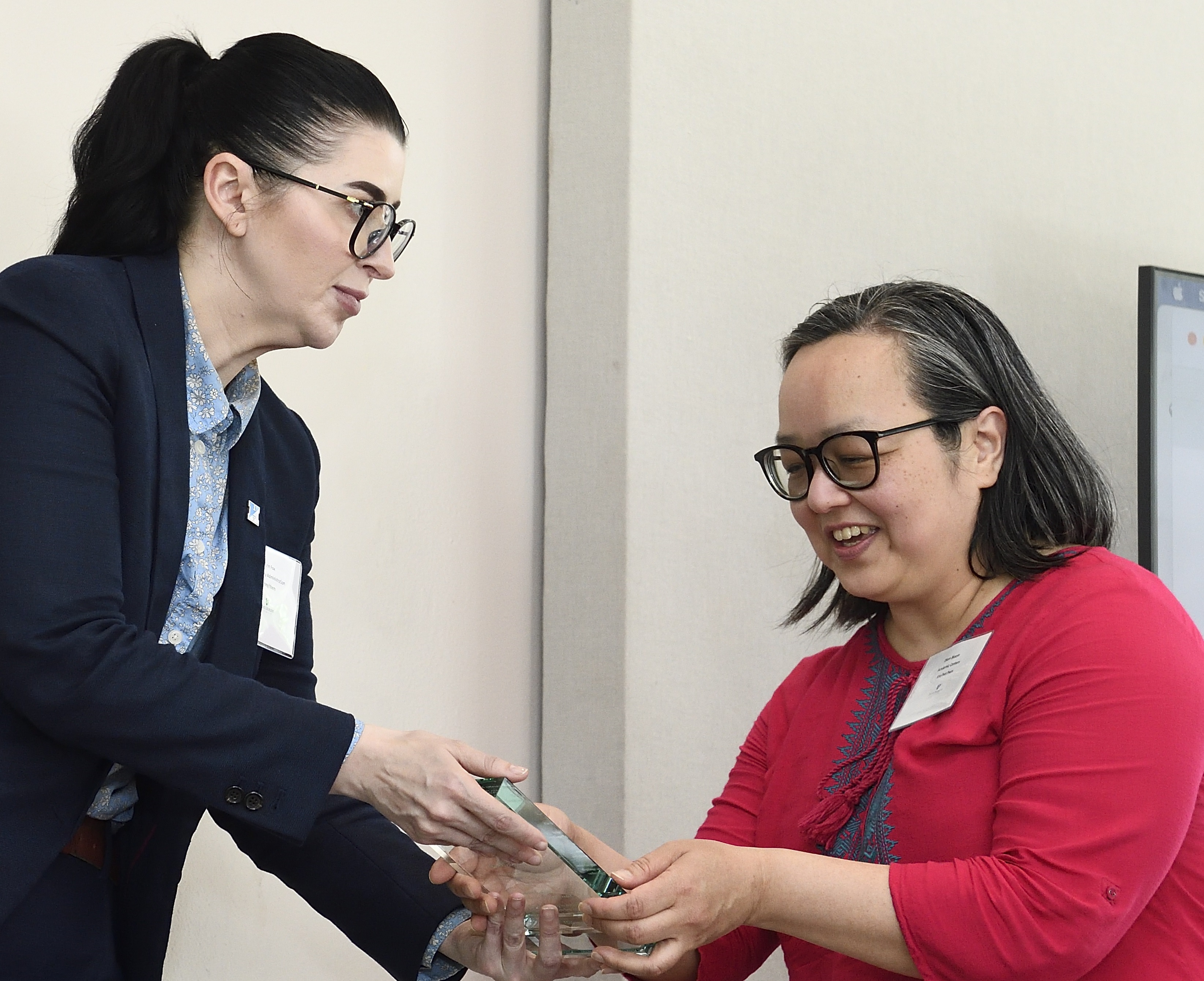 Login to View & Leave Comments
Login to View & Leave Comments