American Indian Heritage Month Reading List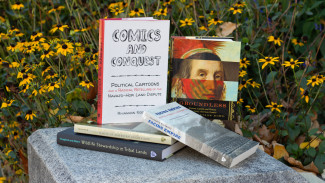 Did you know Tribal lands hold some of the healthiest wild areas in North America? Or that, by the end of the Second Seminole War, only a few hundred members of the Tribe remained? What about the use of political cartoons by Hopi and Diné that helped to expose federal harms against these populations on an international level? Celebrate American Indian Heritage Month by learning more about the long, rich, complex histories of North America's Native peoples with books from Hopkins Press, including Comics and Conquest and Wildlife Stewardship on Tribal Lands.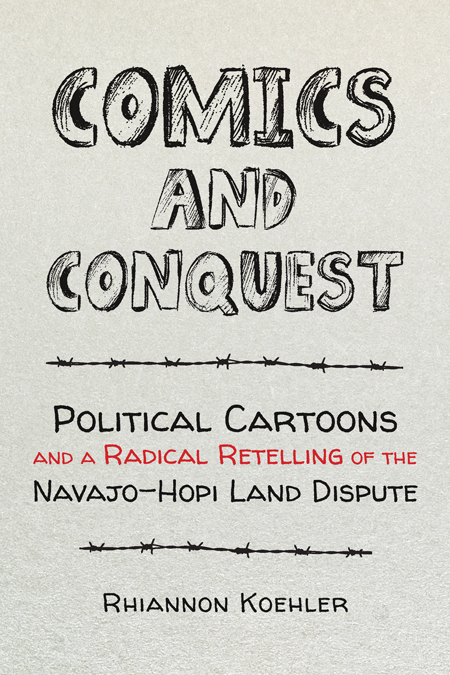 Comics and Conquest
Political Cartoons and a Radical Retelling of the Navajo-Hopi Land Dispute

For generations, US politicians and energy companies attempted to gain access to the coal and uranium in the Four Corners region, where Arizona, New Mexico, Colorado, and Utah meet. The land on which they found billions of tons of high-grade coal in 1909, however, was reserved for the Navajo (Diné) and Hopi peoples and not accessible to extractive enterprise. Despite Diné and Hopi protests, US officials gained access to the coal-rich land on Black Mesa in Arizona by purposely fabricating and fueling conflict between the Diné and the Hopi. The conflict, popularly known as the Navajo-Hopi Land Dispute, was presented in mainstream media as an egregious threat to US interests. Acutely aware of their land's value and the minerals and other resources on it, Diné and Hopi political cartoonists used their medium to assert their protest and agency, identify the true instigators of the dispute, and expose and counter the myth that the conflict had intertribal origins.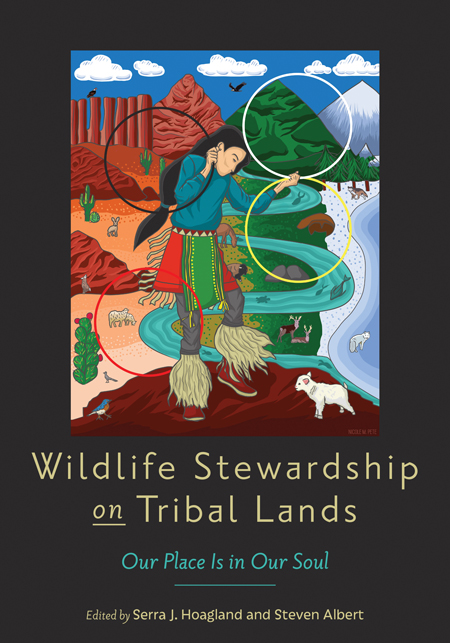 Wildlife Stewardship on Tribal Lands
Our Place Is in Our Soil

This groundbreaking book brings together Native American and Indigenous scholars, wildlife managers, legal experts, and conservationists from dozens of tribes to share their wildlife stewardship philosophies, histories, principles, and practices. Capturing oral histories and spiritual knowledge through interviews with tribal leaders and the work of Native artists and writers honors the holistic awareness of the land offered to readers of this unique volume. Ultimately, the contributors to Wildlife Stewardship on Tribal Lands demonstrate how tribal practices are pivotal guideposts for those seeking to protect and harness our natural resources in ways that can help reverse grievous biodiversity losses and ensure the health of our environment for future generations.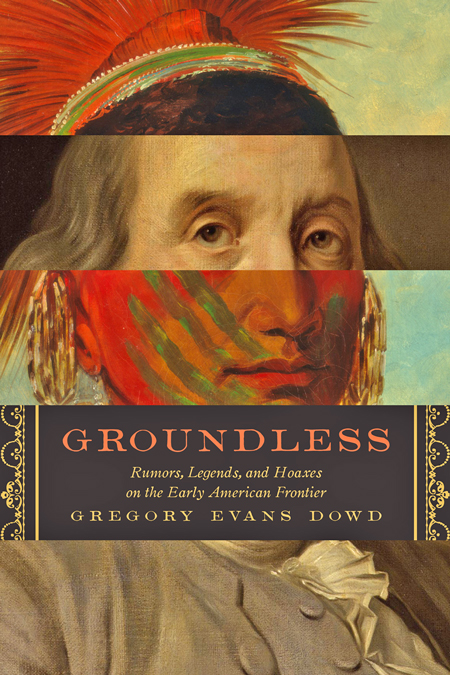 Groundless
Rumors, Legends, and Hoaxes on the Early American Frontier

Who spread the idea that settlers gave pox-laden blankets to Indigenous people—when they themselves were hardly able to survive the illness? Where did tales of hidden caches of gold in the American interior emerge from? Rumor—spread by colonists and Native Americans alike—ran rampant in early America. In Groundless, historian Gregory Evans Dowd explores why half-truths, deliberate lies, and outrageous legends emerged in the first place, how they grew, and why they were given such credence throughout the New World. Arguing that rumors are part of the objective reality left to us by the past—a kind of fragmentary archival record—he examines how uncertain news became powerful enough to cascade through the centuries. The rumors studied here—some alluring, some frightening—commanded attention and demanded action. They were all, by definition, groundless, but they were not all false, and they influenced the classic issues of historical inquiry: the formation of alliances, the making of revolutions, the expropriation of labor and resources, and the origins of war.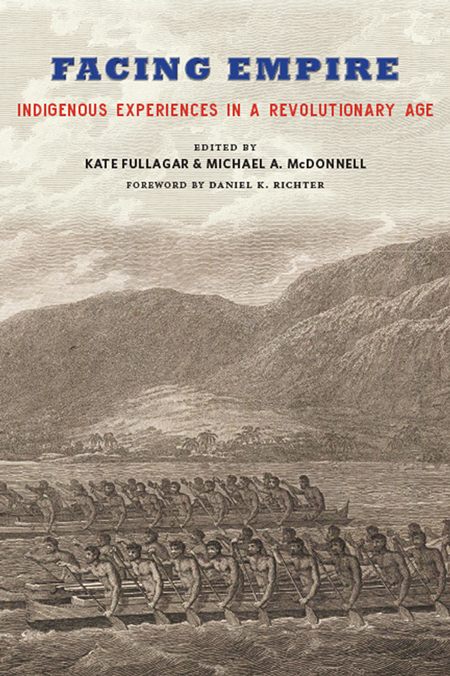 Facing Empire
Indigenous Experiences in a Revolutionary Age

Facing Empire charts a fresh way forward for historians of empire, indigenous studies, and the Age of Revolution and shows why scholars can no longer continue to exclude indigenous peoples from histories of the modern world. These past conflicts over land and water, labor and resources, and hearts and minds have left a living legacy of contested relations that continue to resonate in contemporary politics and societies today. Focusing in particular on indigenous peoples' experiences of the British Empire, including the effects of colonialism in North America, the Pacific, and other areas, this book looks at the often misrepresented and underrepresented complexity of the indigenous experience on a global scale.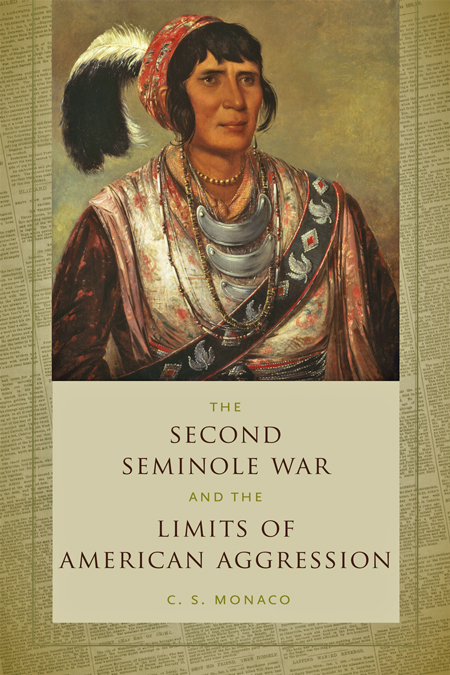 The Second Seminole War and the Limits of American Aggression

The Second Seminole War (1835–1842) was the last major conflict fought on American soil before the Civil War. The early battlefield success of the Seminoles unnerved US generals, who worried it would spark a rebellion among Indians newly displaced by President Andrew Jackson's removal policies. The presence of black warriors among the Seminoles also agitated southerners wary of slave revolt. A lack of decisive victories and a series of bad decisions—among them the capture of Seminole leader Osceola while under the white flag of truce—damaged the US Army's reputation at home and abroad. Desertion was rampant as troops contended with the subtropical Florida wilderness. And losses for the Seminoles were devastating; by the war's end, only a few hundred remained in Florida.

By examining the Second Seminole War through the lenses of race, Jacksonian democracy, media and public opinion, American expansion, and military strategy, author C.S. Monaco offers an original perspective on a misunderstood and often-neglected chapter in our history.
Login to View & Leave Comments
Login to View & Leave Comments