Hopkins Press Welcomes Julia Lynton-Brown As Inaugural Director of People, Culture, and Equity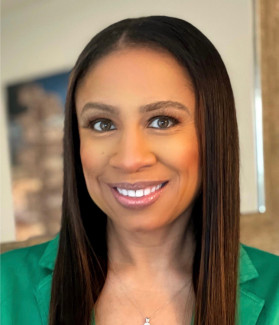 Johns Hopkins University Press is excited to welcome Julia Lynton-Brown as inaugural Director of People, Culture, and Equity.  Julia will continue the implementation of the culture work at Hopkins Press that is based on the concept of dignity.  She will also lead the work to realize the Press's vision for equity, justice, and inclusion both with staff and to diversify the voices that we publish.  With the recent launch of Johns Hopkins University's Realizing Our Promise: The Second JHU Roadmap on Diversity, Equity, and Inclusion, Julia will ensure the Press's EJI goals and initiatives align with the next phase of this significant journey for the University. 
Julia was most recently the recruitment manager for diversity, equity, and inclusion for the talent acquisition area of Johns Hopkins' human resources group.  While there she was responsible for HopkinsLocal, a program aimed at creating economic opportunities in and around Baltimore City, along with other diversity and inclusion recruitment initiatives for the University.  Her work has centered around attracting, recruiting, developing, and advancing an inclusive and diverse workforce.  She has 15 years of experience in fulfilling objectives to help people succeed and in promoting accountability in diversity, equity, inclusion, and culture. 
Over the last few years, the Hopkins Press team has been doing the careful and sometimes difficult work of defining and implementing activities to achieve our optimal workplace culture—one that is more heavily weighted on learning, caring, and fulfillment. The foundation for that culture acknowledges and honors the inherent dignity of others as illuminated in the evidence-based books by Dr. Donna Hicks who publishes with our sister university press—Yale.  The hard work of ensuring that we meet our vision for equity, justice, and inclusion will be built on this dignity and culture foundation.  
Beyond her work at the Press, Julia will also plug into the ongoing efforts of the Association of University Presses to create a more equitable scholarly publishing community.
Login to View & Leave Comments
Login to View & Leave Comments