University Press Week 2021 Blog Tour : A #KeepUp Top Ten List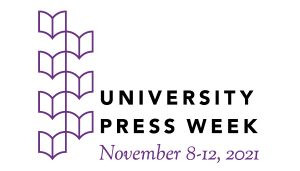 University Presses are a force to #KeepUP with! 2021 marks the 10th anniversary of
University Press Week
and we're celebrating how we've all evolved over 10 years. We are joined today by our many colleagues on the
Association for University Presses
blog tour. Today's tour prompt, "What 10 publications best represent your Press during the past decade?" was certainly a challenge to whittle down. Here are, in no particular order, ten publications (and initiatives) that Johns Hopkins University Press and Project MUSE feel showcase the many ways we #KeepUP:      
    1.
The Black President: Hope and Fury in the Age of Obama
by Claude A. Clegg III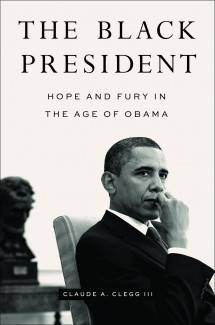 The first comprehensive history of the Obama administration, and its impact and legacy among Black Americans. Clegg contextualizes how America's first Black president lead to his foil in Donald Trump.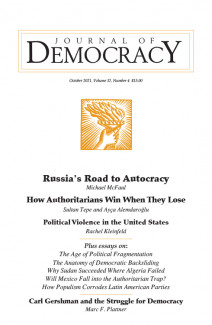 2.
Journal of Democracy
    Journal of Democracy is an influential international forum that provides scholarly analysis as well as critical discussions concerning the theory and practice of democracy. Its articles have been widely reprinted in many languages and cited in news outlets around the globe. Focusing exclusively on democracy, the Journal monitors and analyzes democratic regimes and movements around the world. Each new issue of the Journal is made open access for a month at the time of its publication, ensuring readers worldwide have unfettered access to its critical content.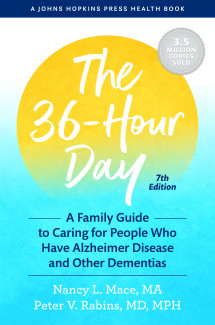 3.
The 36-Hour Day: A Family Guide to Caring for People Who Have Alzheimer Disease and Other Dementias
by Nancy L. Mace, MA, and Peter V. Rabins, MD, MPH. Now in its 40th year in print, The 36-Hour Day has sold nearly 4 million copies worldwide in more than 20-different languages. The book continues to be the go-to book recommended by physicians and caregivers the world over as the main resource for those caring for loved ones with Alzheimer's disease.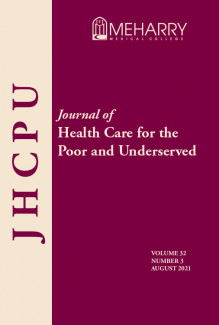 4.
Journal of Health Care for the Poor and Underserved
    Journal of Health Care for the Poor and Underserved (JHCPU) is a peer-reviewed journal that has published research focusing on contemporary health care issues of medically underserved communities since 1990. JHCPU was early to report on the racial and socioeconomic disparities of the Covid-19 pandemic, and has continued putting out critical studies on the disease. Covid-19 related research from JHPCU has been cited in stories in Esquire, NBC News, People Magazine, and Rolling Stone.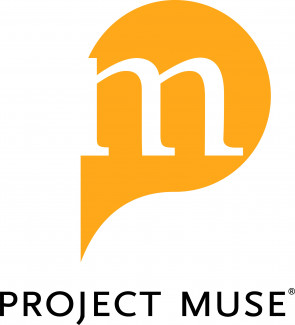 5.
Project MUSE + University Presses
    Project MUSE is a trusted provider of authoritative humanities and social science books and journals from more than 200 of the world's most distinguished university presses and scholarly societies.  With a global list of 115 University Presses, 844 scholarly journals and over 80,000 books on the Project MUSE platform, we are thrilled to celebrate University Press Week!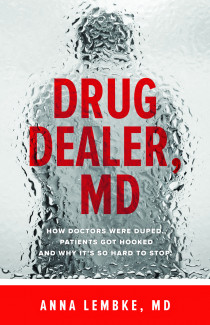 6.
Drug Dealer, MD: How Doctors Were Duped, Patients Got Hooked, and Why It's So Hard to Stop
by Anna Lembke. Published in the fall of 2016, Lembke's book was the first aimed at a general audience to explain the root causes behind the opioid epidemic. Lembke is the Chief of Addiction Medicine at Stanford and her expertise resonated with readers across the US via media interviews with MSNBC's All in with Chris Hayes and WHYY's Fresh Air with Terry Gross, The New York Times and elsewhere. Lembke has spoken to groups about the epidemic, testified before Congress on the causes of opioid abuse, and served as an expert witness in the case against Purdue Pharma.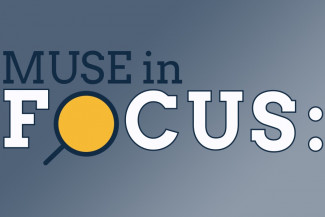 7.
MUSE in Focus
After a series of horrifying school shootings, Project MUSE moved quickly to open up access to scholarly, peer reviewed content on the MUSE platform pertaining to gun violence. The generous and immediate response from our publishers resulted in content made free for a month, and some research becoming permanently Open Access. Since then, we've created an entire series of curated resources, "MUSE in Focus" curating content from participating publishers across Project MUSE's broad corpus, designed to contribute interdisciplinary, scholarly context to current events and issues, including climate change, digital humanities, the 19th Amendment, structural racism and the pandemic.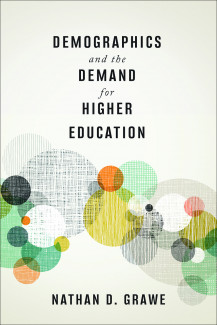 8.
Demographics and the Demand for Higher Education
by Nathan D. Grawe. This book rang the alarm bell on the coming admissions dearth, making the case that the decisions we make in the next five years are critical in determining whether colleges thrive or flounder. Grawe's work changed the conversation around the demand for higher education and how savvy schools can position themselves to survive and thrive in the years ahead.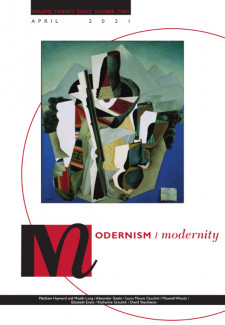 9.
Modernism/Modernity
    The official journal of the Modernist Studies Association (MSA), Modernism/Modernity is an interdisciplinary quarterly publication that focuses on the methodological, archival, and theoretical approaches particular to modernist studies. In 2016 the journal conceived, designed, and launched Print Plus, an open, digital publication platform that provides peer-reviewed, online academic environment for multimedia argument-based research. The Print Plus platform is an award-winning example of forward-thinking design and content dissemination of academic scholarship.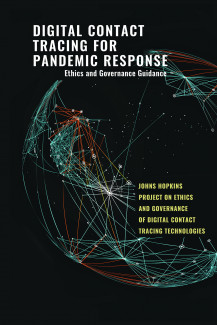 10.
Digital Contact Tracing for Pandemic Response: Ethics and Governance Guidance
edited by Jeffrey P. Kahn and Johns Hopkins Project on Ethics and Governance of Digital Contact Tracing Technologies. This book is a victory of collaboration to meet an urgent moment. In partnership with the Johns Hopkins Project on Ethics and Governance of Digital Contact Tracing Technologies, we produced a physical book on the practice and ethics of contact tracing in four days in the spring of 2020. The book was made available digitally as an open-access book to read for free with our colleagues at Project MUSE.     
Don't miss the the rest of the University Press Week Blog Tour! 
Login to View & Leave Comments
Login to View & Leave Comments