Answers to Your Most Pressing Questions About COPD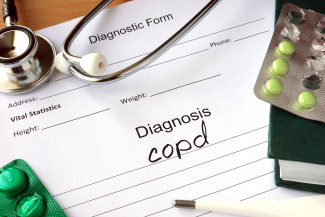 By Donald A. Mahler, M.D. 
"When you can't breathe, nothing else matters!" captures the daily challenges for many individuals living with COPD. When first diagnosed, the meaning of the four letters - COPD - is often a mystery and requires an explanation. As the individual, as well as family members typically, have limited knowledge about COPD, they are eager to learn "as much as possible" about this respiratory illness.
Key questions include: 1. What is COPD? 2. What treatments can help me breathe easier? 3. Do I need oxygen? and 4. Will my COPD get worse?
Fortunately, there are answers to these and other pressing questions as our knowledge about COPD has increased over the past years, while new and effective treatments have been developed that clearly improve outcomes.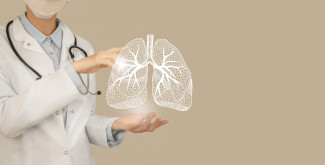 One of the challenges for the estimated 30 million Americans and the 250 million world citizens who are living with COPD is to find both practical and authoritative facts about their condition. To bridge the information gap, I wrote COPD with the goal to provide useful and current guidance that positively affects the daily lives of those living with COPD and their families. Each of the 13 chapters addresses an important question posed by a patient in my practice. A brief story (vignette) of that individual with COPD is presented followed by relevant details that answer the particular question. Then, key points are summarized that emphasize "what is important." Finally, a follow-up report describes what happened to the individual presented at the start of the chapter.
 The unique format of this book addresses common yet important questions posed by patients that reflect their real-life situations. Overall, this book provides evidence-based and practical information to help those living with COPD breathe easier, be more active, and have fewer "flare-ups." Moreover, I hope that the guidance in this book provides a framework to assist individuals and their family members to ask their own pressing questions of health care professionals.
COPD
Answers to Your Most Pressing Questions about Chronic Obstructive Pulmonary Disease
Login to View & Leave Comments
Login to View & Leave Comments