Thriving With Kidney Disease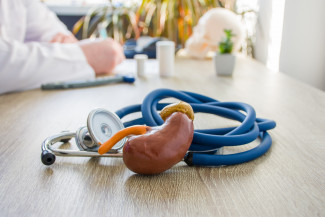 By Walter A. Hunt, Ph.D.
In 1997, I embarked on a journey that I dreaded taking, continuing a legacy that began over one hundred years ago. I inherited polycystic kidney disease, one that has been in my family for at least six generations. With this disease, cysts formed in my kidneys that grew so large that my kidneys could no longer function properly. In time, my kidneys failed, and I endured six and a half years of dialysis before a kind, and generous family gave me a new kidney from their dying teenage son, a gift of life. As a result of my journey, I decided to turn my ordeal into something positive by writing a book on how to navigate kidney disease from diagnosis to transplant from a patient's point of view. Thus, the first edition of this book was born.
The present book updates and expands that edition and begins with the scope of kidney diseases and how widespread they are throughout the world. I talk about the coping skills that I learned adapting to my own disease to help others and their caregivers deal with their diseases and those of loved ones. Throughout the book, I offer my insights and suggestions on how to adjust to the changing circumstances that people experience, while working through the evolving aspects of their kidney disease that could lead to kidney failure.
One of the best approaches I found for patients when dealing with kidney diseases is understanding what is happening to them. This process can reduce fear of the unknown by educating them on the circumstances they may face in their progressing disease. The book examines first what kidneys do. In addition to removing blood toxins and balancing important nutrients in the body, kidneys regulate processes in the body that one might not expect, such as, controlling blood pressure, the number of red blood cells, and the levels of vitamin D.
It is important to understand how kidneys fail. Kidney disease and failure can be caused by many medical problems. These include diabetes, high blood pressure, glomerular diseases, and polycystic kidney disease, the four leading causes of kidney failure. Many factors can lead to these diseases, including genetic as well as environmental factors, such as obesity and other unhealthy lifestyles, even working conditions. Children can develop kidney diseases, too. I describe the various mechanisms in the body that can malfunction to cause these diseases.
I discuss diagnosing and managing kidney diseases, as well as preventing, postponing, and treating them, so they may not lead to kidney failure. Eating a better-balanced diet, eating fewer calories and less salt, and exercising more can lower the chances of developing kidney disease and progressing to kidney failure.
Having kidney disease does not always lead to kidney failure. If it does, the only two treatment options are dialysis and transplantation. I describe how dialysis works and the two methods used to clean toxins from the body, peritoneal and hemodialysis, including the access to the blood required for each method to work. I experienced both types of dialysis and provide my insights and suggestions on how to decide which options to pursue along with the pros and cons of each one.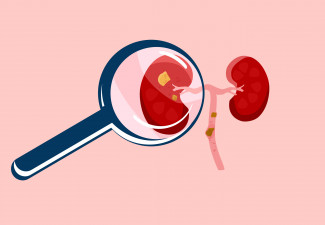 Kidney transplantation is the gold standard for treating kidney failure. A new kidney can be obtained from either a living or deceased donor. Some people are fortunate enough to find a living donor before needing dialysis. Otherwise, they may have to wait years to find one, usually from a deceased donor. Receiving a kidney from a deceased donor is more complicated than receiving one from a living donor. I explain the process required to obtain a kidney off a transplant list, the transplant surgery, and the care needed afterwards, as well as my own experience in getting that gift of life.
Finally, research has moved forward considerably in finding ways to avoid and treat kidney diseases, as well as find better ways to improve dialysis and transplantation. There is even the promise of creating a kidney from a person's own cells and obtaining a kidney from pigs, genetically engineered to make human-compatible kidneys.
Advances in studying the causes and treatment of kidney diseases provide hope that kidney failure can be managed and treated successfully so that patients can have a better quality of life. This book will inform patients and their loved ones, caregivers, and even their doctors on the possibilities awaiting them now and, in the future, to eliminate the scourge of kidney failure.
Login to View & Leave Comments
Login to View & Leave Comments