Why Did I Write This Book?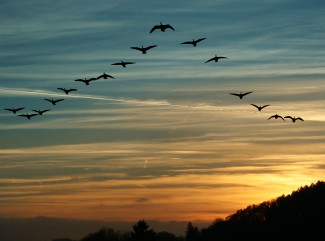 By John H. Rappole
Great question!  My colleagues have been asking the same thing for the past forty years about most of my previous publications.  Along with "When will he stop?!" 
The answer is that I am on a mission, and missionaries, regardless of position, are driven.  They don't stop.  I know that our current understanding of migration is wrong.  Migration is not about the weather.  It is about dispersal - the wanderings of the young.  You can't see it.  You can't taste it.  You can't smell it.  But it's there.  How do you think eighty species of Texas birds have shifted their breeding ranges northward a hundred miles in the past thirty years!!  I have said this before, but without effect. 
"Maybe," I thought, "if I say it differently, people will listen."  So I convinced my editor at Johns Hopkins, to give me another shot.  Let me do a narrative version of migration science, and see if I can find a way to get normal people to read and understand why migration is about the hopes and aspirations of the young trying to find their way in a cold world.  
Anyhow, they believed me, and stuck with me through several years of total revision - and I mean total, as in, "throw it in the trash can and start over" kind of stuff.  I'm not whining, you understand.  Just sayin'. 
So give it a try.  You may not learn anything from it, but there are at least a few good stories you might enjoy. 
Login to View & Leave Comments
Login to View & Leave Comments