Publish With
Hopkins Press Journals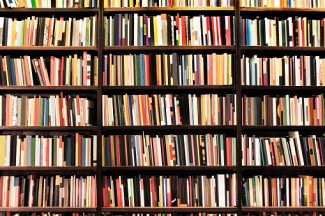 Dynamic Publishing Solutions from the Hopkins Press Journals Division

Designing, producing, marketing, and distributing a scholarly journal is an immensely complex and time-consuming process. Doing it right can be a challenge for even the most experienced editorial officers. Hopkins Press Journals Division offers a full range of publishing, membership, marketing, electronic publishing, and delivery services that enables editors to concentrate on what they do best: publish the best and most current scholarship possible in a discipline. Our in-depth knowledge of the business aspects of publishing enhances the impact and dissemination of a journal within the scholarly community.
The Hopkins Press Journals Division provides:
Personalized production assistance to take a journal from manuscript to subscriber.
Typesetting and design services that improve a journal's appearance.
Subscription fulfillment and warehousing.
Electronic publishing by an innovative team of electronic publishing experts.
Membership services for professional associations including web hosting, online directories, publications, and financial reporting.
Innovative marketing solutions that enhance reputation and increase circulation.
A friendly and knowledgeable Customer Service Department trained to assist our growing number of subscribers.
For additional information please contact:
William Breichner, Journals Publisher
Hopkins Press
2715 North Charles Street
Baltimore, MD 21218-4363
410-516-6985
Email: wbreich1@jh.edu